Architect & Engineers Insurance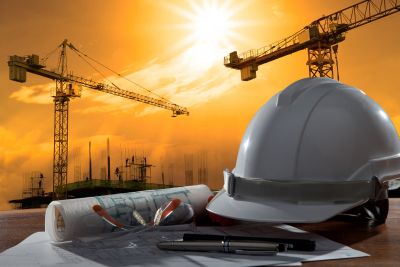 To become a licensed architect, you certainly paid your dues. You likely had to earn a degree in architecture, complete an internship, and pass the rigorous Architect Registration Exam. Now, you're a practicing architect serving clients. Your work ethic and attention to detail has garnered praise, and you have a growing portfolio of projects. But, if you don't have architect insurance, you're putting your business at more risk than you may think, while also missing out on valuable benefits. At Vintage Insurance Agency, we're more than happy to offer our professional advice. As an experienced architect insurance broker based in Tampa and serving all of Florida, we can guide you in selecting a policy that protects your business and is perfect for your needs.
How Architect Insurance Can Help You
Architect insurance coverage provides you with legal protection that can lead to career opportunities. By examining your portfolio of work, prospective clients can clearly see that you're skilled, but many of them will also want to know: Do you have architect insurance? After all, what if something goes wrong on the project? Having architect insurance demonstrates that you're a responsible professional, one who knows that a single miscommunication or mistake can cause costly delays, damage, or even accidental injury. Thus, with architect insurance coverage that inspires trust, you're much more likely to land clients and grow your business.
Vintage Insurance offers architect insurance from top-tier carriers. These policies will cover your legal costs for claims that include:
Designing a building with structural problems
Missing a project deadline
Failing to deliver what the client asked for
Leaving something out of a project
We're Different & Proud of It
When you invest in architect insurance coverage through Vintage, you'll notice right away that we make it all about you. You're not a just a policy number to us; you're an individual with specific professional needs who wants to feel comfortable with your investment. We will take the time to address all of your questions and concerns so that you can feel confident about the coverage you choose. And, if at any time during your policy term you need matters clarified, please feel free to call us. Being highly responsive to our clients is an enduring part of our mission, whether their business is here in Tampa or another Florida city. We are licensed in many other states as well and are here to help.
Contact Vintage Insurance Agency today and let us show you why we are the architect insurance agent that your firm deserves.