Lawyers Professional Liability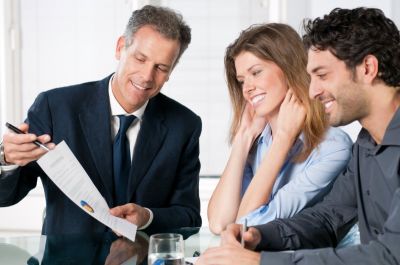 It happens at some point in almost every lawyer's career. A client, dissatisfied with a judgement, alleges that the attorney mishandled the case. Perhaps, this has happened to you already, and if it resulted in nothing further than your client's disgruntlement, consider yourself fortunate. In terms of money and time spent to defend yourself, lawyer malpractice claims can be alarmingly costly, and they are not a rarity. According to the American Bar Association, about 75 percent of the practicing attorneys in the United States will likely face a malpractice suit during the course of their careers.
If you're a lawyer practicing in Tampa or another Florida city who lacks legal malpractice coverage, there's no need to risk a career setback by betting against the odds – especially when Vintage Insurance Agency is here to serve you. We are a legal malpractice insurance broker that offers a range of lawyers professional liability policies to protect you against both unfounded and legitimate claims.
Benefits of Legal Malpractice Coverage
As an experienced insurance agency that has helped countless professionals avoid significant financial losses, we're staunch advocates for legal malpractice coverage. Having a sound malpractice insurance policy in place protects your law firm against claims of professional negligence and gives you the peace of mind to focus on other vital aspects of your practice. This coverage can also:
Boost your firm's professional legitimacy
Build clients' confidence in your practice
Reduce uncertainty among your staff and associates
Cover the cost of having independent legal counsel defend you in an ethical complaint
We Offer Legal Malpractice Coverage For:
Small Firms
Large Firms
Primary Limits
Excess Limits
Admitted Carriers
Non-admitted Carriers
Typical Coverage Features:
Claims Made Coverage
Broad Claim Definition
Cyber/Privacy Liability
Extended Reporting Period (Tail Insurance)
Lost Earnings
Punitive Damages
Disciplinary Proceeding
Deductible Available
Prior Acts Available
Automatic Coverage for New Hires
Quote Share
Retro Repair
Stand Alone ERP
Typical Discounts Available:
Claims Free
Part Time
Risk Management
Let Us Help You Choose a Policy
Vintage Insurance Agency is known for providing highly personalized service. Unlike huge, fast-paced firms where your policy is one among thousands, we're proud to be a niche agency that takes the time necessary to learn everything we can about your professional needs. With that information in hand, along with our comprehensive industry knowledge, we will comb through our policy options to find coverage that's exactly right for you. We offer policies from major carriers, which means you're likely to have a number of excellent choices. And, as a lawyer who understands the importance of clear communication, you will appreciate our detailed explanation of our coverage options, including clarification for any specifics you have concerns or questions about.
For more information, contact Vintage Insurance Agency, the legal malpractice agent that lawyers in Tampa and other Florida cities can rely on. We are able to also provide services in several other states across the nation.