Medical Malpractice Insurance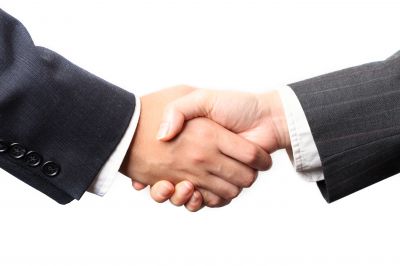 Broker Offers Services to Health Care Professionals in Tampa, Throughout Florida & the Rest of the Nation
As a medical professional, you bring specialized training to your mission of delivering skilled and compassionate health care to the public. Patients trust you. After all, you've dedicated many years of your life to your medical education and profession, and you've demonstrated day in, day out that you're fully committed to improving patients' health and well-being. But one malpractice lawsuit against you can negatively affect your financial future. In fact, according to the Insurance Information Institute, a majority of doctors in the United States will face at least one medical malpractice claim in the course of their career. At Vintage Insurance Agency, we're here for you. Based in Tampa, FL, we are an experienced medical malpractice insurance agency serving cities throughout Florida and the rest of the nation.
Medical Malpractice Insurance Offers Coverage For:
Individual Physicians
Physicians Groups
Allied Healthcare Professionals

Advanced Registered Nurse Practitioner (ARNP)
Certified Nurse Midwife (CNM)
Certified Registered Nurse Anesthetist (CRNA)
Nurse Practitioner (NP)
Physicians Assistant (PA)
Diagnostic Centers
Surgical Centers
Medical Marijuana Clinics
Medical Clinics / Urgent Cares
Medi-spa
Home Healthcare
Medical Staffing Agencies
Pharmacists
Chiropractors
Dentists
Typical Coverage Features:
Administrative Defense Coverage
Coverage Type

Claims Made Coverage
Occurrence

Cyber/Privacy Liability
Extended Reporting Period (Tail Insurance)
Free Tail (DD&R)

Death
Disability
Retirement

HIPAA and Regulatory Liability
Limits up to $20M or subject to state specific limits
Medical Billing E&O
Prior Acts Available
Sexual Misconduct
Typical Discounts Available:
Claims Free
New to Practice
Part Time
Risk Management
Group
Benefits of Medical Malpractice Insurance
Medical malpractice insurance covers you in the event that a patient makes a claim against you, whether because of misdiagnosis, poor treatment, or unsound medical advice. Having medical malpractice coverage in place not only makes financial sense, since it can help fund your legal defense, but it also serves as proof of your professionalism. It sends a positive message that both you and your patients are covered in the unlikely event that something doesn't go as planned. Vintage Insurance Agency believes physicians and patients alike deserve that peace of mind.
Things to Consider When Buying a Medical Malpractice Policy
Admittedly, there is such an abundance of medical malpractice information available that it can be easy for you to feel overwhelmed or confused instead of enlightened. With the goal of making matters as simple as possible while still providing you with information to arrive at an educated insurance decision, here are few things to consider when acquiring malpractice coverage:
The reputation of the insurance carrier
It will do you little good if your malpractice insurance company lacks the credentials, experience, or even the financials that demonstrate staying power in the most volatile insurance market swings. Look for a company with an exemplary track record, a strong focus on malpractice insurance, and proven commitment to medical professionals.
Limits of liability
It's important to know the maximum amounts an insurance company will pay out on your behalf for a single claim or a series of claims. Consider the carrier's single-occurrence limit and aggregate, or annual, limit. In most states, there is a dominant limit that reflects the minimal amount of coverage attending physicians must have in order to maintain hospital privileges.
Exclusions
Medical malpractice plans will not cover all types of mistakes or acts of wrongful practice. Before signing any documentation for coverage, you should know what your policy exclusions are. Common exclusions are hospital administration errors, sexual misconduct, misrepresentations on an insurance application, and illegal acts – even if committed to save a patient's life. If a claim against you involves any of these exclusions, an insurer will not compensate or defend on your behalf.
Claim triggers
This is the event that must occur for an insurer to recognize a claim. There are two types of claim triggers: incident demand and written demand. Under an incident-demand policy, a carrier recognizes a claim when an incident is reported during the time that policy is in effect, even if there was no threat of a lawsuit. And the carrier is responsible for the claim even if the insured switches to another company. Under a written-demand policy, a carrier recognizes a claim only if it has received either written notification of intent to file a claim or the actual notice of a claim from an involved party.
Tail insurance
In the medical industry, written-demand policies are far more typical, but they won't protect you from claims filed after coverage has expired, even if the disputed incident occurred during the policy period. However, with tail malpractice insurance, you will be covered for events that happened during the written-demand policy period but weren't reported as claims until after it ended.
In-house attorneys
Your carrier may rely on an attorney who works exclusively for the company. In-house attorneys are experts at litigating malpractice cases, and while you may have a reputational stake in the outcome, they will spare you much of the associated emotional turmoil by making careful legal calculations on your behalf.
Expert witnesses
Virtually, all malpractice cases require testimony from a medical expert. An insurance company usually appoints an expert witness to provide opinions and offer evidence that defends your medical treatment choices. In some states, including Florida, plaintiffs must get a medical expert's opinion before they can even initiate a malpractice lawsuit. Medical experts on both sides testify in order to address two questions that are fundamental to any malpractice case:
Did you follow the standard of care for medical professionals in the same situation?
Did your failure to follow the standard of cause harm to the patient?
Basic Requirements of a Medical Malpractice Claim
For plaintiffs to prove that medical malpractice occurred, they must show all of the following:
A professional relationship existed between the patient and the medical practitioner
The medical practitioner was negligent
The practitioner's negligence caused injury to the patient
The injury led to specific damages
When you consider all of above, particularly issues like standard of care and causation, you can understand why medical malpractice cases are often difficult to navigate and why it's vital to have a reputable insurance carrier on your side.
Why Choose Vintage Insurance
We are dedicated to helping medical professionals find insurance coverage tailored to their specific needs. We are a customer-centric agency, so when you contact us for a quote, you will receive a personalized level of service that's rare and refreshing in an industry full of behemoth firms. As with all of our clients, we aim to establish a lasting relationship with you, and will provide you with expert guidance on selecting medical malpractice insurance that suits your budget. At Vintage Insurance, we:
Offer medical malpractice insurance through the industry's premier carriers, so you can be confident in the quality of your coverage
Will be your single point of contact for all your insurance needs to make things as simple and straightforward for you as possible
Make ourselves readily available to address your questions and concerns, as we understand how puzzling insurance policies can seem
Start the Process Today
Whether you live in Tampa, another Florida city, or elsewhere in the country, we're just a phone call away. Contact Vintage Insurance Agency today for more information about the medical malpractice coverages we offer. We want to be your medical malpractice insurance agent not just for your next policy, but for the rest of your career.