Professional Liability Insurance Broker Serving Tampa, FL & Other Florida Cities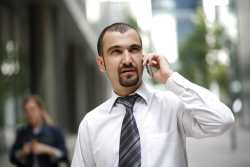 Your customers come to you because you provide stellar work. You have earned a reputation for providing fantastic service, always going the extra mile to ensure that your clients are completely satisfied. By any measure, business is great – until one disgruntled customer sues your company. Sounds unlikely? In reality, it happens all the time. Lawsuits, even frivolous ones, can put a severe financial burden on your business, so it's smart to invest in professional liability insurance. For businesses in Tampa and other Florida cities, Vintage Insurance Agency is the professional liability insurance broker to count on. We offer insurance from premier carriers that protects your company against both unfounded and legitimate claims, sparing you from any worry so that you can focus on what's important: serving your clients and building your business.
Why Choose Vintage Insurance?
We are a dedicated agency that offers personalized service you won't find at larger property and casualty agencies. As a Vintage Insurance client, you'll never feel like just another policy number. That's because we make a point of establishing lasting relationships with all of our clients. We understand that professional liability insurance can be complex, so we make ourselves readily available to address any of your questions or concerns. We will inform you about the smallest policy details and clarify matters to make you feel fully confident in your purchase.
We Have the Coverage You Need
As a niche insurance agency with many years of industry experience, we are experts in professional liability, specifically medical malpractice insurance for physicians, dentists, and other medical professionals. But, we also offer the following types of professional liability insurance:
CPA / Accountant
Claims Adjusters
Consultants
Insurance Agents / Brokers
Medical Billers
Property Mangers
Real Estate Agents
Title Agents
Travel Agents
Common Myths about Professional Liability Insurance
Unfortunately, misconceptions prevent many professionals from fully safeguarding their businesses, or at the very least, minimizing their exposure to risk. At Vintage, we aim to dispel the following common myths:
Myth 1: People are more likely to sue if they know you have insurance
According to some, having insurance makes you a target for lawsuits. But that's just not true. The fact is, your insurance status won't be revealed until a lawsuit has been filed, which makes it highly improbable for a client or customer to know beforehand that you indeed have insurance coverage and that there is something to gain by suing you.
Myth 2: People in my industry don't get sued
Anyone can be sued. Any person or business providing professional advice or services to clients is at risk of a liability claim, so going without insurance will only increase your risk of financial loss. And, remember, a customer or client can sue even if you've done nothing wrong. Furthermore, if you're found liable and a financial judgment is rendered against you, that judgment will be collected no matter what, either through garnished wages, the seizure and sale of equipment, or the seizure of bank accounts and assets. With the appropriate professional liability policy, however, you can avoid costly legal fees as well as damages, whether the legal claim is true or not.
Myth 3: If my employer offers insurance coverage, I don't need it
Some professionals have the option of acquiring professional liability insurance through their employer, but this shouldn't preclude you from obtaining individual insurance. As a matter of fact, experts encourage people in certain professions, such as chefs and financial advisers, who are among the most sued professionals, to buy personal coverage. After all, employer coverage is meant to look out for the best interests of employers, not their employees. An individual policy works on your behalf, which is hugely beneficial when you consider that in some cases an employer's coverage won't extend to individuals on staff.
What to Look for When Buying Professional Liability Insurance
First and foremost, find a reputable insurance company. In this industry, a trustworthy company is one that:
Is fully licensed in all jurisdictions
Is financially stable (check the A.M Best rating to be sure)
Has an exemplary record of support with claims
Provides risk management consultations
Offers convenient customer service
Ask colleagues and other people in your industry for recommendations. Consider any recommendation that cites specific strengths and benefits a strong indicator of a company's expertise.
Pay attention to the details
Though you may have a targeted budget, the least expensive policy is not necessarily optimal; an inexpensive policy may offer limited protection. Read the contract carefully. It will spell out the scope of coverage and specific exclusions. For instance, some liability policies may not cover professional counselors for work that is deemed high-risk, such as with victims of trauma or for custody evaluations.
Choose a coverage amount that matches your level of risk
If you're practicing in a professional area with a high probability of complaints or lawsuits, you may want to purchase higher coverage limits. The same applies if you practice in a volatile legal environment.
Compare payment options
Some insurance carriers require you to pay your annual premium upfront, while others allow you to pay it in installments over the course of the year. If you're the owner of a small business with cash-flow challenges, it might be better to make payments throughout the year rather than risk a cash shortage by paying for your insurance costs all at once.
Check the deductibles
A professional liability insurance policy will have a deductible, which is the amount you'll have to pay before an insurer covers a claim. Generally, policies with lower deductibles cost more, but it also means you'll have to pay a small portion of any claim.
Get "duty to defend" coverage
A policy will state either that the insurer has a "right to defend" or a "duty to defend" your business. The former means that the insurer can defend your business but has no obligation to do so. For the latter, it's the opposite – the insurer has the obligation to defend you as long as your claim meets conditions outlined in the policy.
How Much Does Professional Liability Insurance Cost?
Typically, policy rates differ from one company to the next because no one policy applies to every business. Here are a few factors that can determine the cost of your professional liability coverage:
Type of business
Location of business
Years in operation
Policy coverage limits and other terms of the policy, such as the retroactive period
The size of the company, including the number of employees and clients
Claims history
Generally, a clean claims history and a higher insurance deductible can result in a more affordable rate.
Let Vintage Insurance Help
We can assist you in finding professional liability coverage for any of these insurance types, whether you live in Tampa or elsewhere in Florida. When you're ready to protect your business against the financial strain of lawsuits, or simply want to improve your professional liability coverage, contact Vintage Insurance Agency. We are the professional liability insurance agent with the safety net that your business needs.